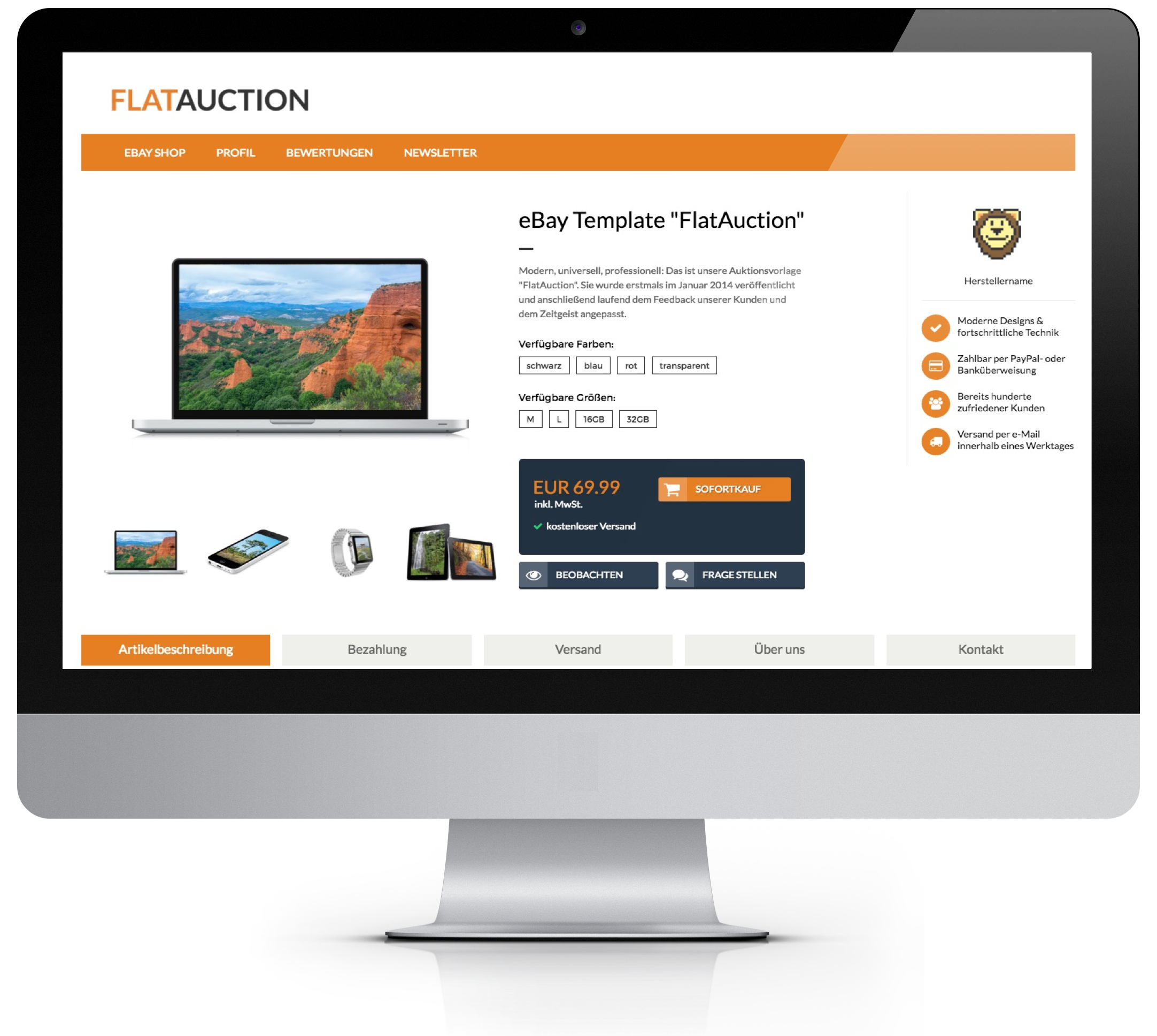 Item: eBay listing template
Tech: HTML5 & CSS3
Content: Code, WYSIWYG editor & support
Flatauction
---
With FlatAuction you present your best products in great design. Whether fashion, jewelry or high-tech – anything will look great with FlatAuction.
We achieve this by using modern shapes and a layout inspired by the minimalistic and colorful flat design trend that is used in the most creative industries in the world. That way you look original side and still serious at any time.
94,99 € inkl. 19% MwSt. In den Warenkorb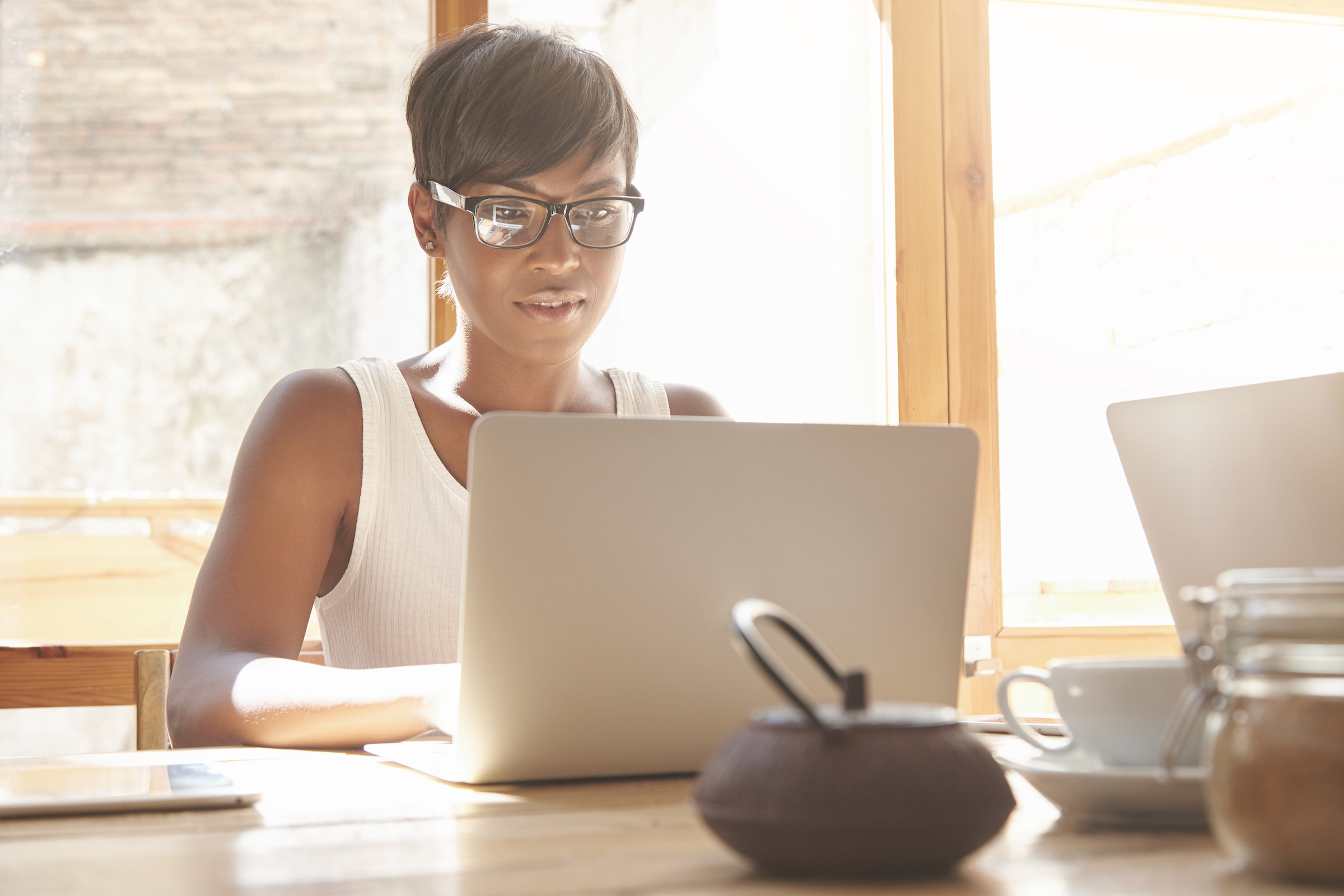 Go for a test drive?
Live Demo
---
Our auction templates can be tested live on eBay. Click on the button below to see our offer on eBay. Afterwards you can buy the article either directly through our online shop or via eBay.
Everything you need included
The Features
---
EBAY OPTIMIZED DESIGN
The design of FlatAuction is modern and universally applicable. The intuitive design allows your customers to capture the item characteristics as quickly as possible.
100% RESPONSIVE
The template is completely mobile responsive. That means we've integrated more than three automatic layouts for devices like smartphones, tablets and computers.
EDITOR INCLUSIVE
You will get free access to our template designer for life. With this you can easily set up the template without any programming knowhow by using our intuitive ebay template designer.
COUNTLESS ELEMENTS
The template has many elements for designing your articles. These include a gallery (up to 12 images), cross selling articles, shop & social media links and a lot more.
EBAY 2018 COMPATIBLE
The template has no active content (Javascript / Flash) and is fully mobile-optimized. Thus, it meets all requirements that apply to eBay since mid-2017 for item descriptions.
COST FREE UPDATES
You will receive the latest version published free of charge - for life. We constantly make improvements or adapt the template in order to respond to any new eBay regulations (such as eBay 2017).
Look good & sell more
Buy now
---
You can buy our eBay listing templates in our webshop or on eBay. The template download will be available within 10 minutes of receipt of payment.
94,99 € inkl. 19% MwSt. In den Warenkorb
Instant download
After the payment has been made, you can download the template immediately. When you buy on eBay, you will receive the template within 10 minutes.
No hidden costs
A purchased license for our eBay templates is valid throughout life for any number of products within an eBay Store. No subscription, no time restrictions.
Cost free support
Questions or problems with the setup? No problem! Even after the purchase we support you free of charge if you have problems with the standard layout.